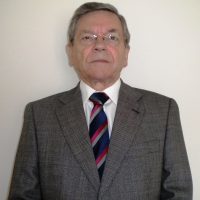 Tom McClurg
MAICP, CRICP, MCICM, FCGA (P), FCIA (P)
Mr.Tom is the founder and Chief Executive Officer of the Association of Internal Control Practitioners, a London based professional certification, training and Consultancy practice, focused on Internal Control, Risk Management, Corporate Governance and Compliance.
He is a highly experienced business manager with proven leadership skills gained in a career that spans industrial finance, banking, business development, administration, and procurement and supply chain management.
He has a record of achievements in the development and delivery of strategic review programmes in business management, internal control, risk management, operational cost reduction and supply management.
He is a creative writer on business management, risk management and internal control and procurement and supply chain management topics.